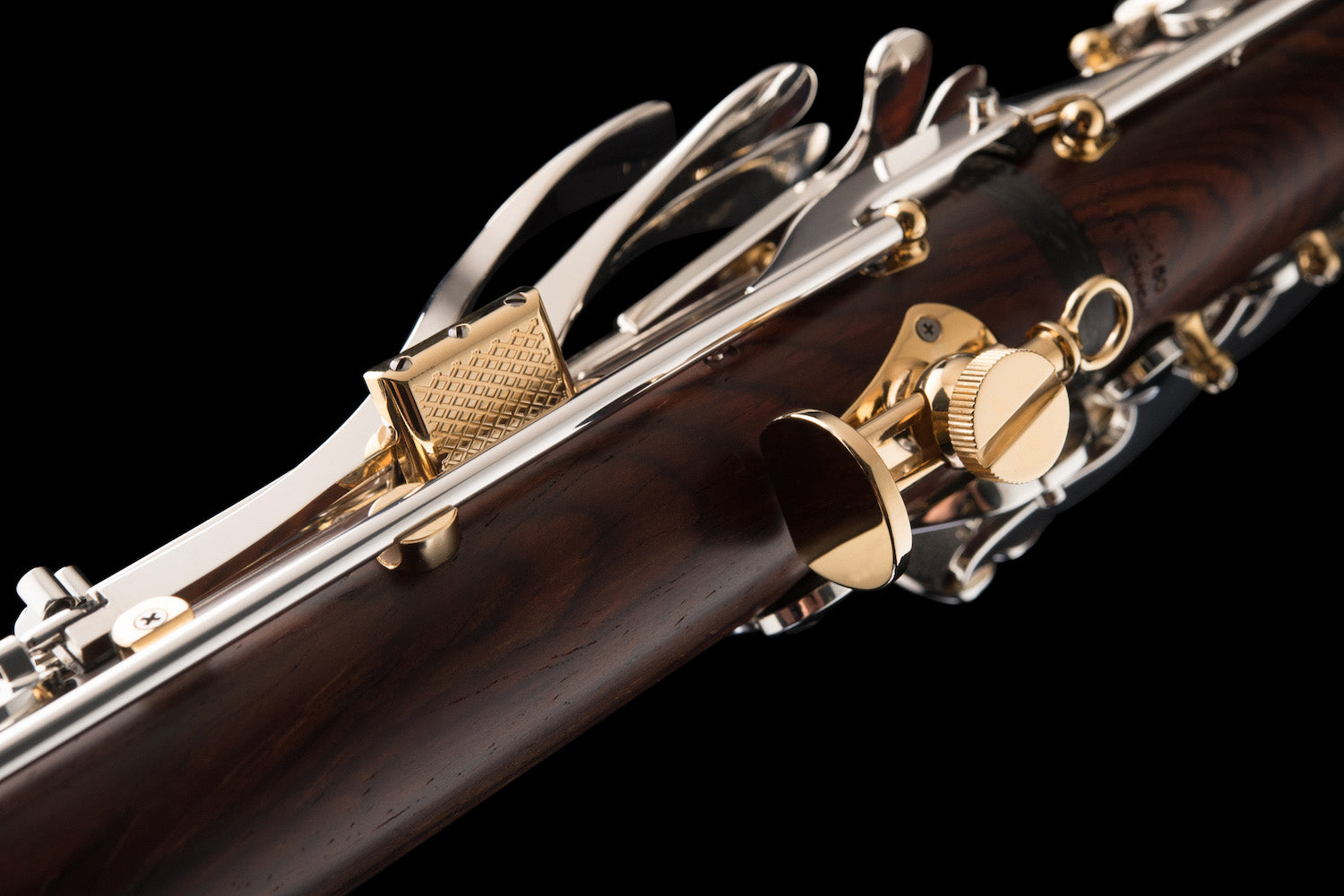 THE EVOLUTION OF BACKUN
Backun Lumière Clarinet
Lumière Bb Clarinet
Exotic Hardwood:
Grenadilla
Lumière clarinet
Features Gallery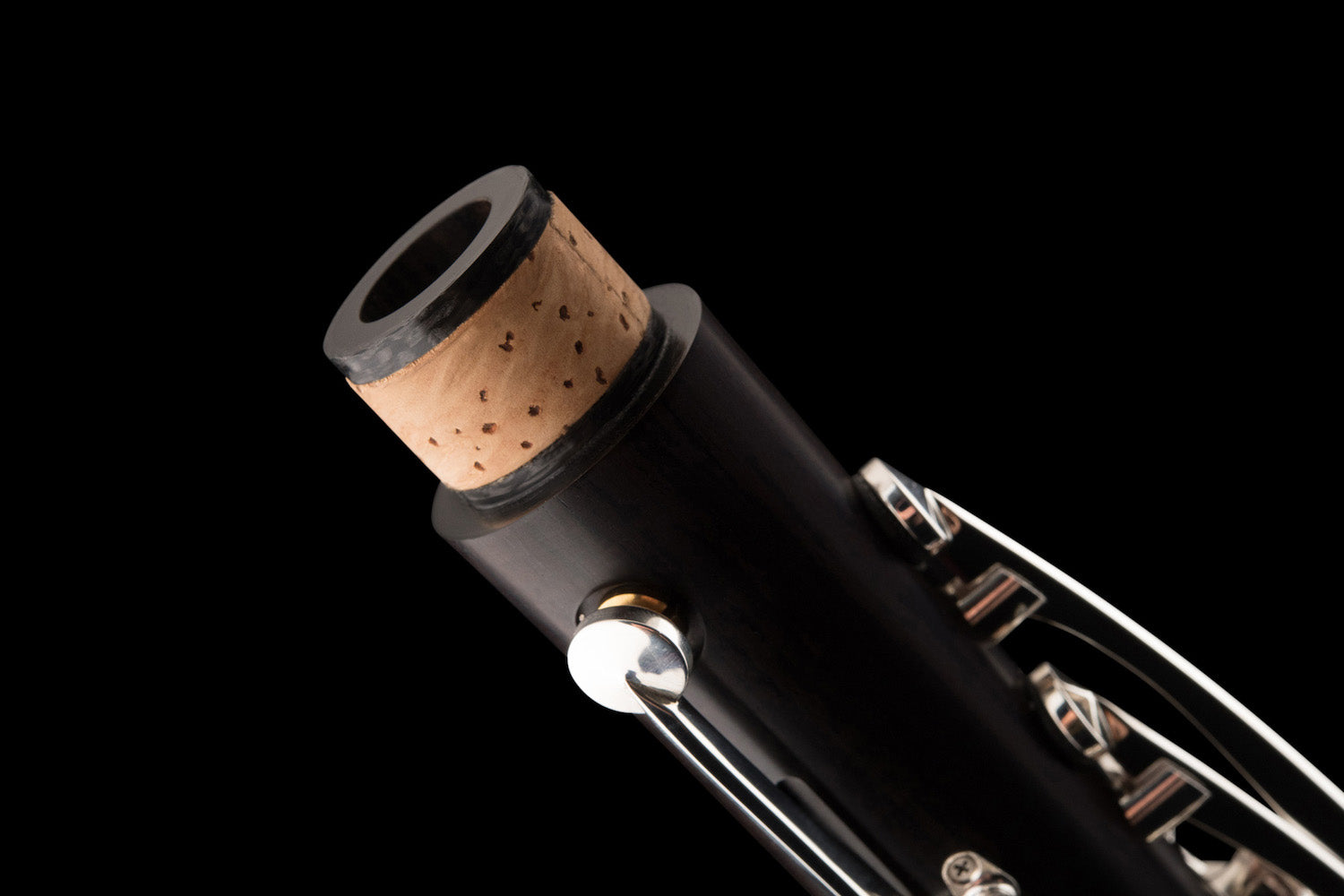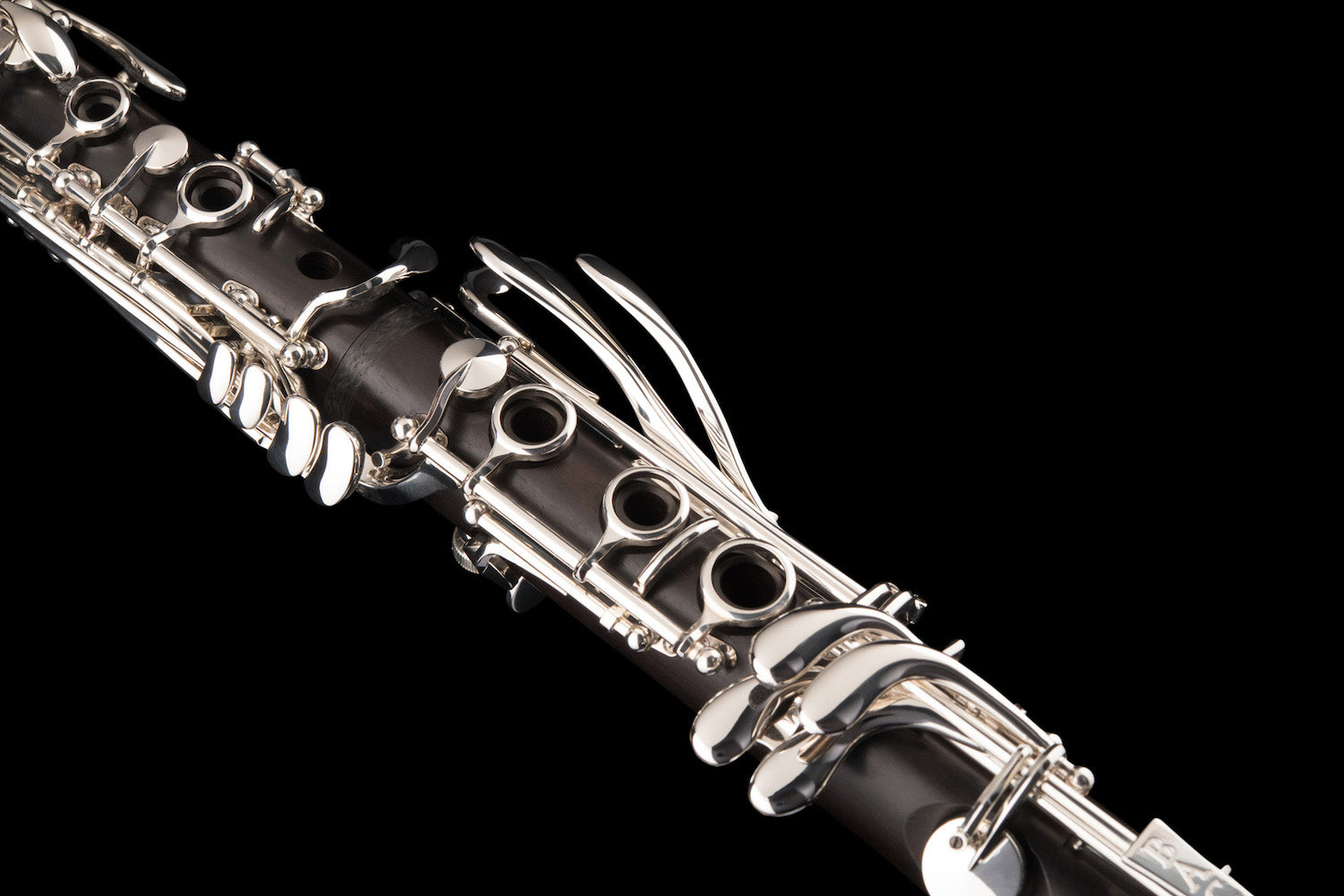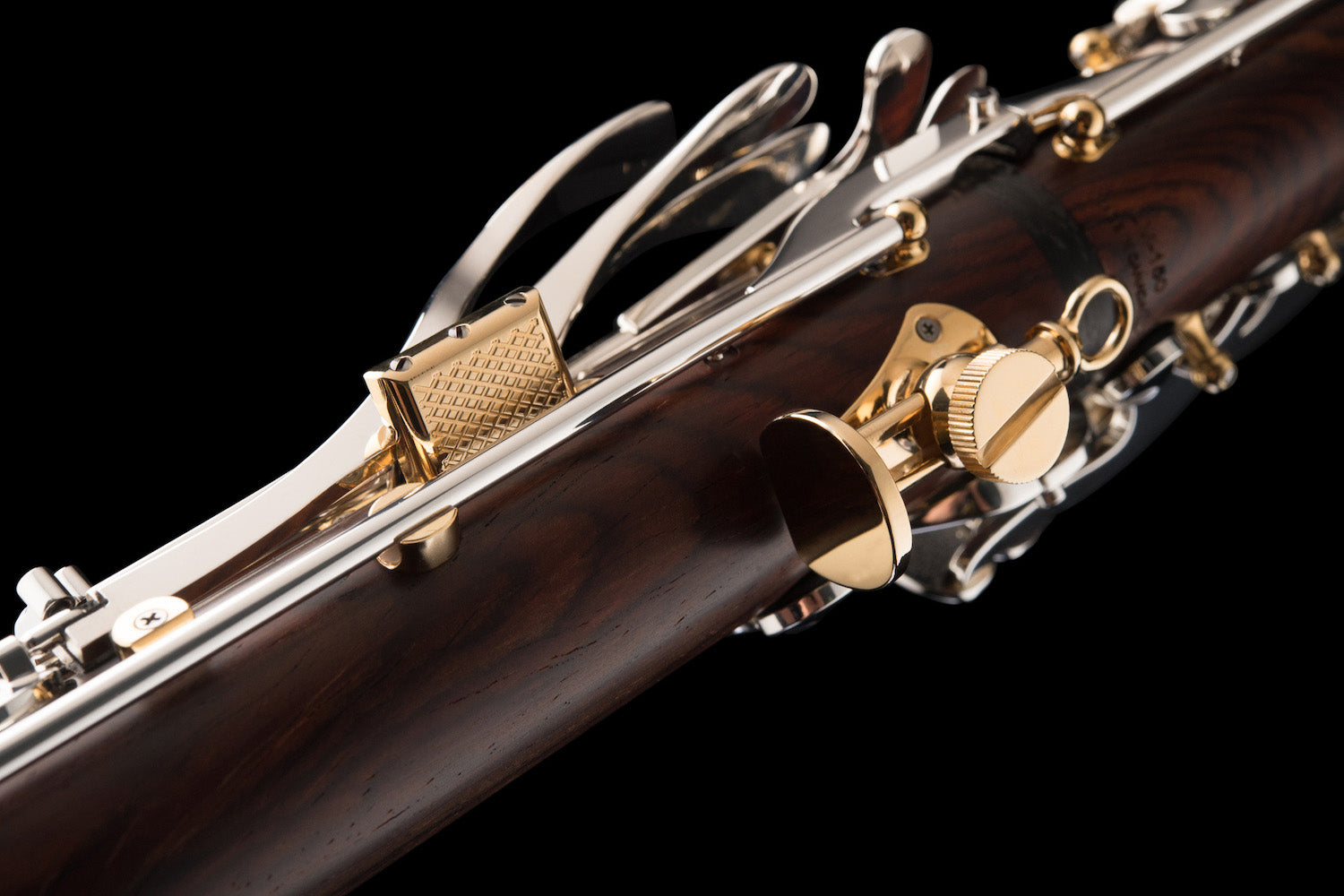 The Evolution of Backun
The Lumière takes the clarinet to a level of breathtaking clarity and focus from the highest altissimo down through the low register. Less is more, as the Lumière flaunts European flair with uncompromising intonation and fluidity. Completely redesigned from the bell up, and the first clarinet to feature the new Backun Scale, this custom clarinet is a perfect match for those who desire the highest quality playing experience in a more traditional French-style instrument. Arching inline trill keys serve both form and function, moving the complex sculpted tone holes out of the waterline, while newly designed touch pieces offer a luxurious, refined feel. Among the finishing touches, custom leather pads make their first appearance on a Backun Clarinet, providing artists with unmatched response and feel.
Custom Made and Built to Order
Backun Custom Clarinets are custom made and built to order by our dedicated team in Canada. For availability, and to discuss your musical needs, please contact us to schedule a free 15 minute sales consultation by phone or Zoom today.
Key
Approx. Weight
Features
Premium, unstained exotic hardwood body (in grenadilla or cocobolo)
Custom made 

key work with triple-strike plating (in silver or gold)

Lumière complex taper with Backun Scale bore

Lumière sculpted undercut and overcut tone holes

Modular posting system

Carbon fibre joints and tenons

Solid Silver Thumb and Register Tubes
Mechanics
Removable left-hand Eb key

Automatic Low F Vent

 mechanism

Inline trill keys with hardened, blue steel coil springs

Advanced adjustment screws

Adjustable thumb rest with neck strap ring
Pads
Custom black leather pads

Custom register pad with voicing pin
Includes
Lumière 66mm and 65mm 

Barrels

Lumière 

Bell

Custom BAM Trekking Single Clarinet Case

Polishing cloth

Silk swab

Cork greas

e

Backun Warranty

Mouthpiece not included
Customer Reviews
08/24/2023
James F.

United States
Recording with the Lumiére
I must say, the Lumiére records beautifully. There's something about its acoustic makeup that really meets a microphone, especially in the type of close miking I do for my music. Even the engineer was commenting on it.
07/05/2023
David J.

United States
Marvelous!
My Backun Lumiere is all that I had hoped for and more. The attention to materials and detail of craftsmanship all live up to the high standards of Mr. Morrie Backun and all of his highly skilled team. Thank you all. Thanks also to Dawke's Music of London for their professional assistance and their very liberal two week evaluation period. At the end of that liberal evaluation period I happily agreed to this marvelous purchase!
01/05/2023
Bill L.

United States
Backun lumiere
The Lumiere Clarinet represents a significant breakthrough in design, response & beauty of sound. Bravo Backun!
11/14/2022
Christine F.

United States
Amazing Tone
After just a few days - very happy with the quality and tone of the Bb and A Lumiere clarinets
10/21/2022
Steven W.

Canada
Great Customer Service
My thanks to Sean Perrin for his help before, during and after this purchase.
10/21/2022
Lasse L.

Germany
Beautiful tone and the bridge key works well
Beautiful tone and the bridge key works well