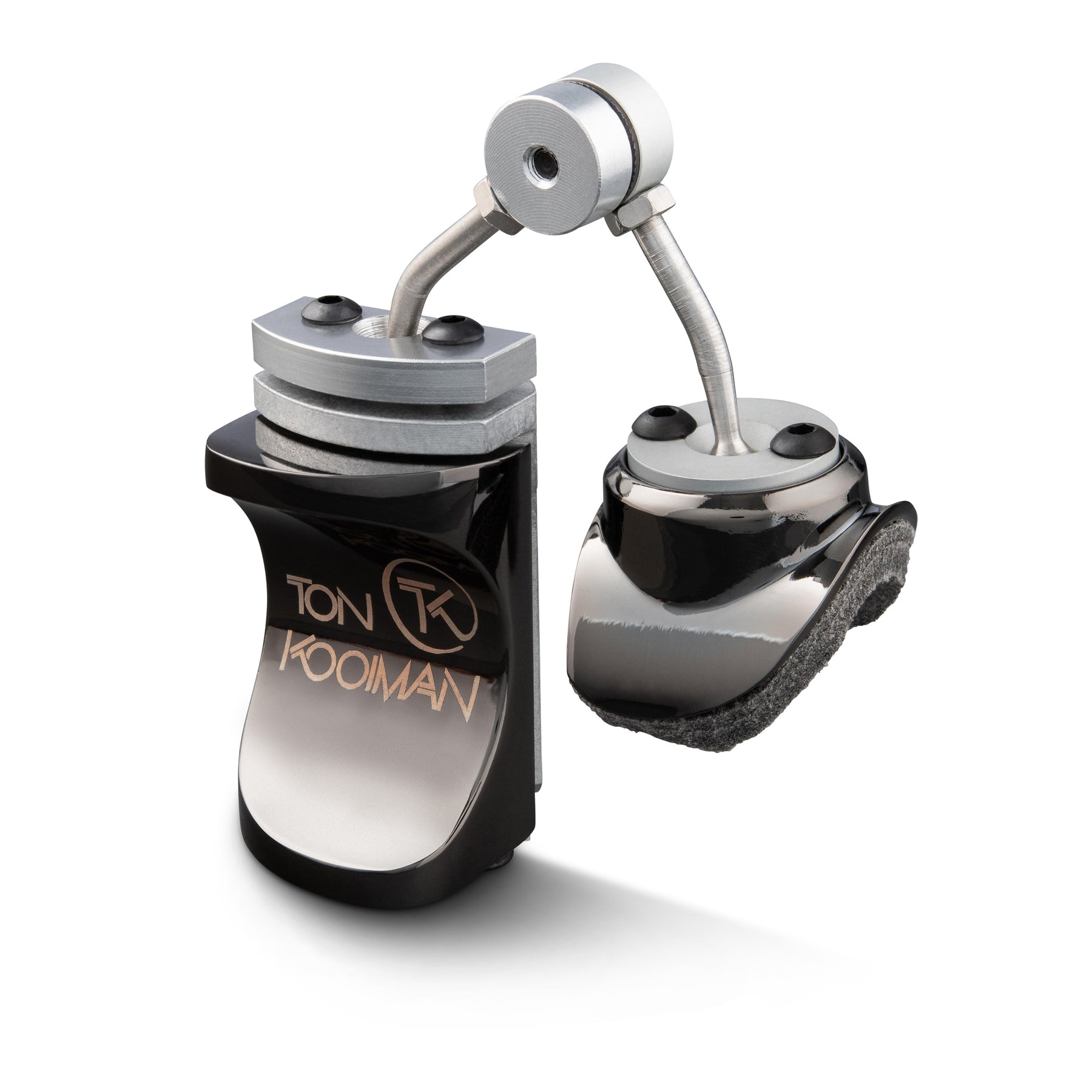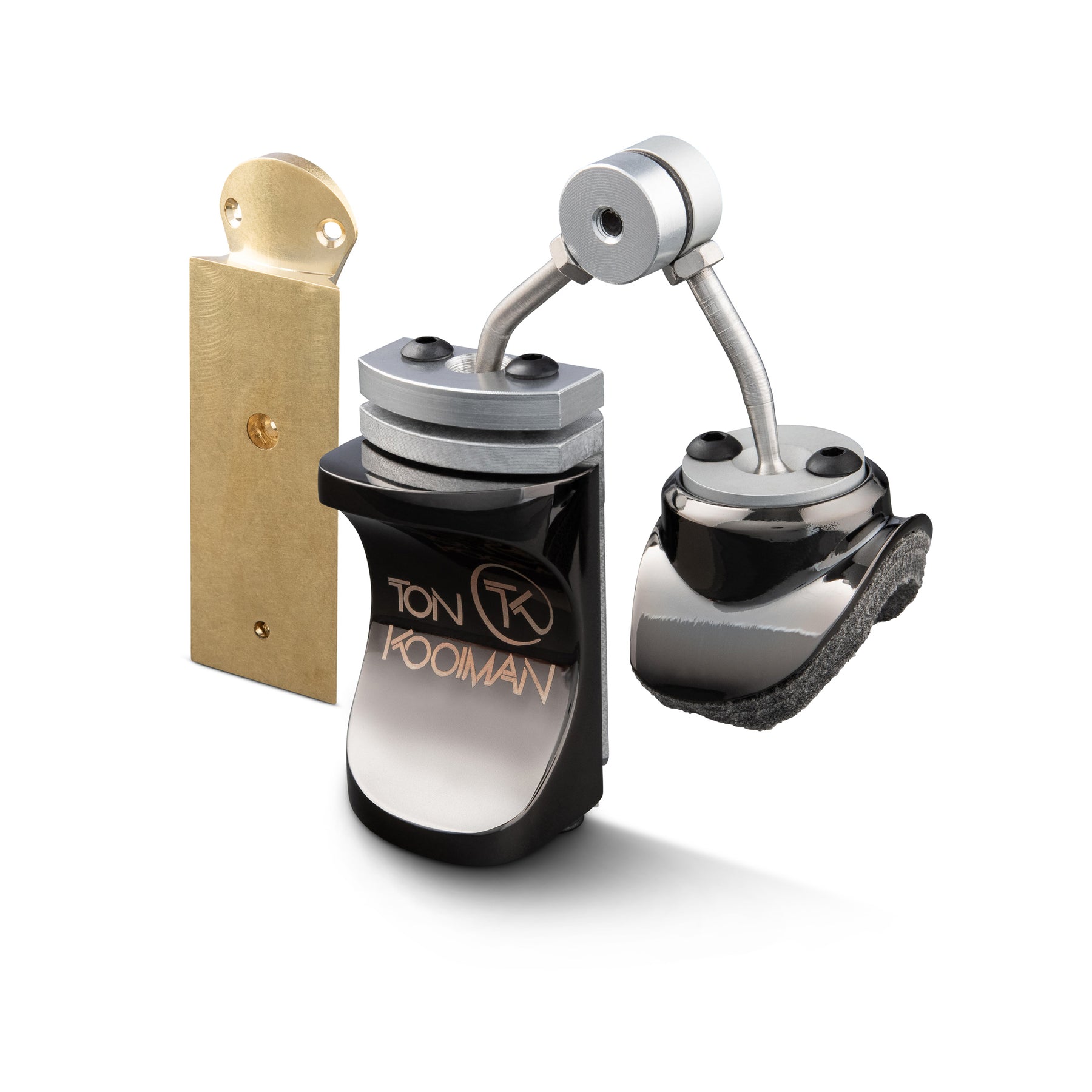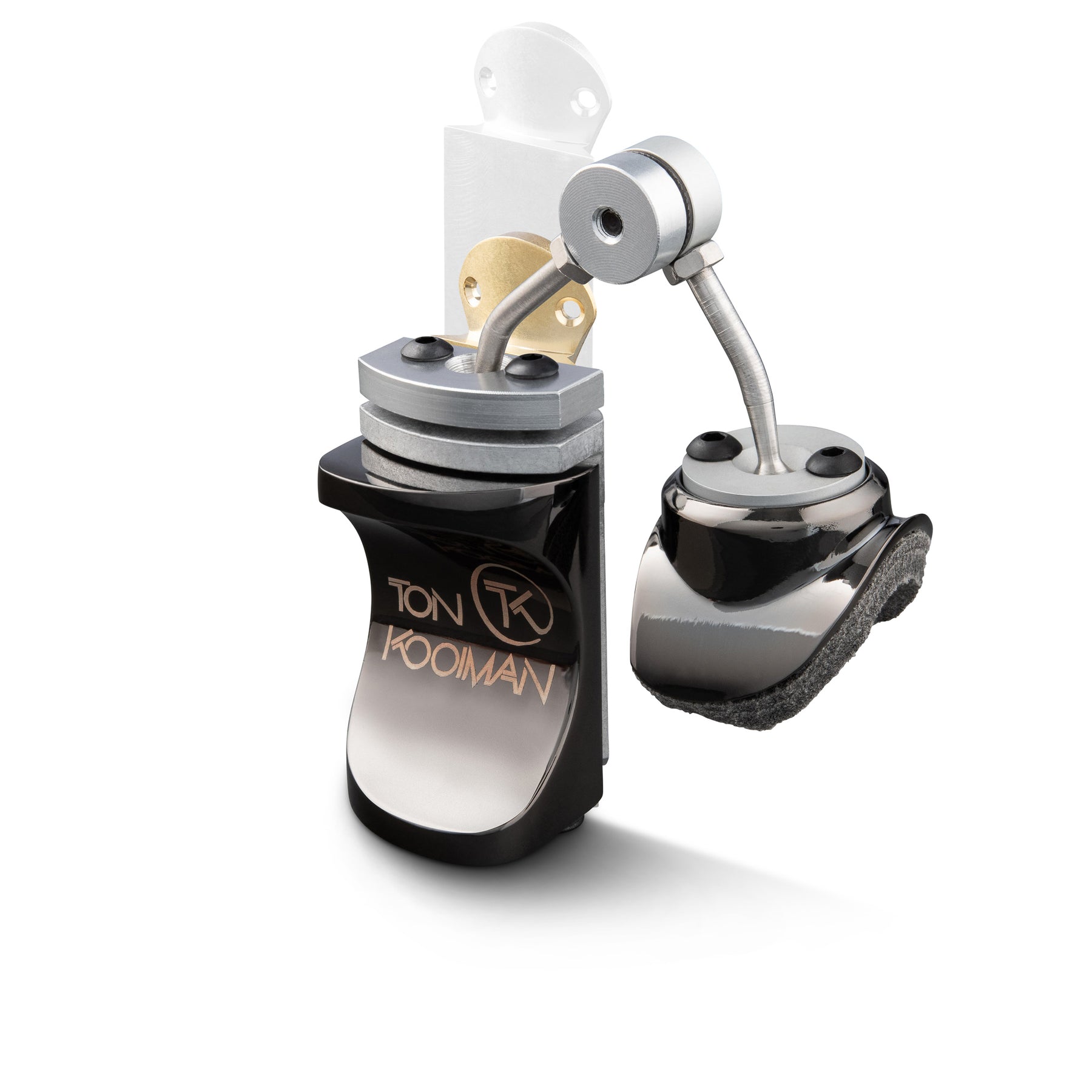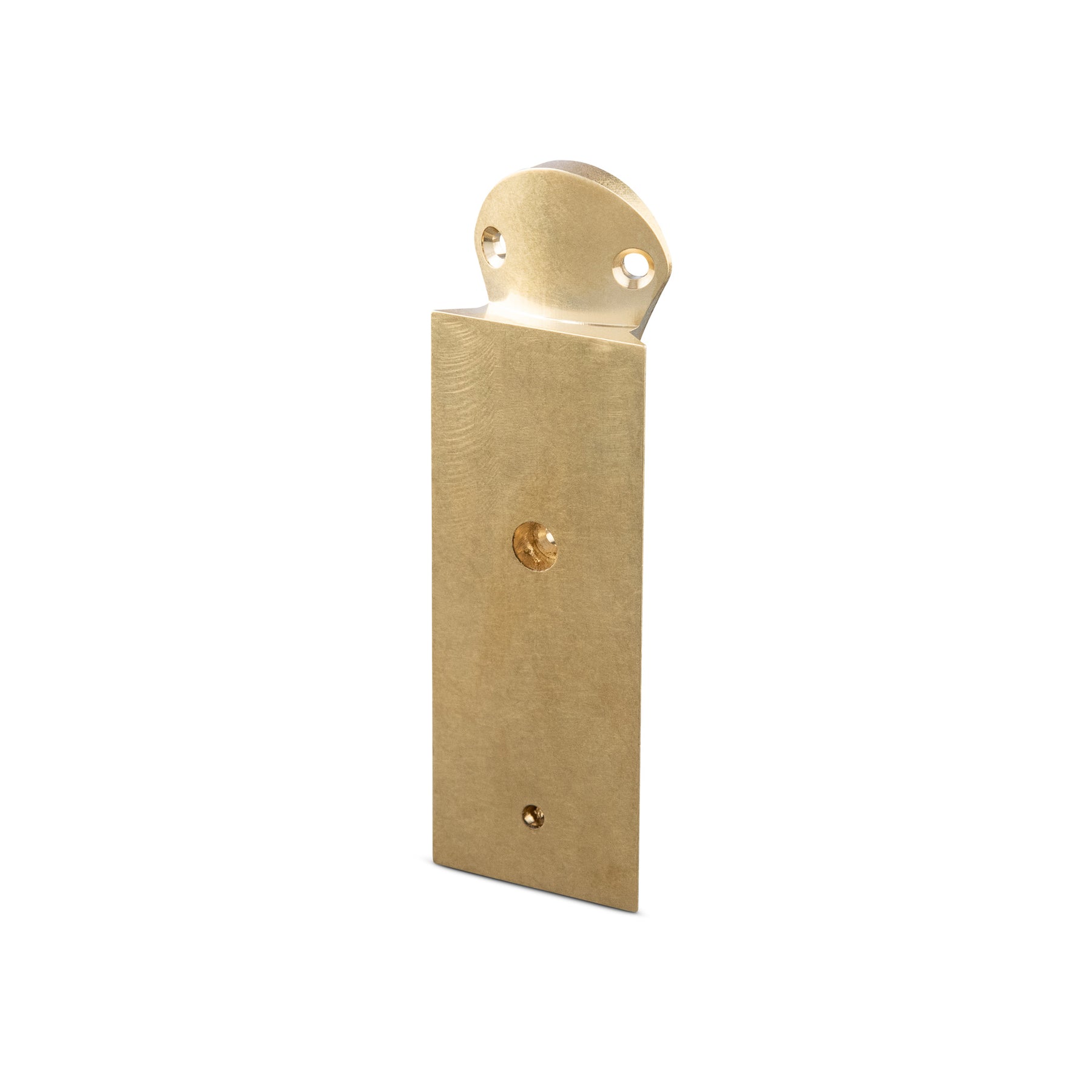 Kooiman Maestro 2 Thumb Rest
Thumb Rest:
Kooiman Maestro 2
Play with Exceptional Comfort and Support
The Ton Kooiman Maestro 2 Thumb Rest allows players who desire improved comfort and ergonomics to enjoy their clarinet playing more fully. For those with RSI injury or other concerns, this product can be a game changer in terms of comfort and support.
If you play a Backun Custom Clarinet (including CG Carbon, Lumière and MoBa models), you now have the option of a simple, piece of brass for exceptional strength and durability that installs in minutes with a Philips screwdriver.
For all other clarinets, please choose the Standard Plate option, noting that you'll be required to have the product custom drilled and installed by your local music professional.
Please note: This product only fits the Ton Kooiman Maestro 2 Thumb Rest and NOT the Etude, or other models! The adapter is solid and unplated brass.

How to Install the Backun Custom Plate