Backun 2017 International Clarinet Competition 
and Event
Hosted by the Blair School of Music at Vanderbilt University in Nashville, Tennessee, USA, the 2017 Backun International Clarinet Competition and Event welcomes competitors up to and including 30 years of age to compete for $15,000 USD in cash prizes. The event runs March 9-11, 2017. 
Along with the competition, which will be held live in front of an enthusiastic audience, the event also features performances and masterclasses by several of the world's most acclaimed clarinet artists. 
The event is open to all competitors who qualify for the competition through an online pre-screening application process, as well as to all general attendees who register online in advance. 
Please note that the January 31, 2017 deadline for submission of pre-screening materials has now passed. With more than 130 pre-registrations and applications, a total of 23 exceptionally talented young and junior artists have been invited to compete live at the competition from March 9-11, 2017! Register below to attend the event and watch the next generation of clarinetists compete for $15,000 USD in cash prizes!
Registration Fee of $100 USD with Optional Catered Lunch Fee of $50 USD
For those not competing: Included in the registration fee is access to all concerts and recitals, viewing of the live competition rounds, and participation in masterclasses and lectures, including a special series on performance psychology presented by renowned lecturer Michael Thornton. 
*Wonkak Kim and James Zimmermann are Buffet Crampon Artists
No clarinet event would be complete without masterclasses, taught by master teachers, and this event is no exception! Ten masterclasses, held over three days, provide a number of exceptional opportunities to advance your clarinet skills in a welcoming educational environment. Masterclass participants will be selected from both competitors and paid registrants, with pianists provided during the masterclass sessions. If you are interested in performing in a masterclass, select the masterclass option during the online registration process.
A separate stream of the event will be dedicated to the members of Clarinet Mentors, an online community of clarinetists looking for ways to play the instrument more easily and to a higher level of mastery. Led by Michelle Anderson, participants in the Clarinet Mentors stream will have access to special masterclasses, fireside chats with the performing artist, and more!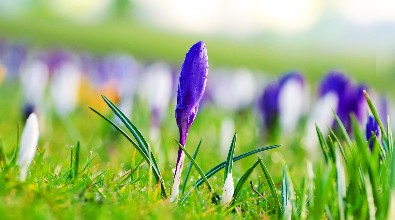 Event organizers have reserved room blocks at two hotels within walking distance of the Blair School of Music at Vanderbilt University. Rooms are available on a first come, first served basis. Select from the links below to reserve your room. 
Hilton Garden Inn offers a complimentary shuttle service within a 2-mile radius, free wifi and a fitness centre.
| | |
| --- | --- |
| | Backun International Clarinet Competition |
| | |
| | |
Home 2 Suites offers a complimentary shuttle service within a 2-mile radius, free wifi, a beverage area and free breakfast. As the room block on hold has now expired, the hotel is willing to extend accommodations to registered attendees. Please call Sales Coordinator, Stephanie Bowles at (615) 921-8138 and ask for Backun Group Code "BIC" to book your room. 
| | |
| --- | --- |
| Group Name: | Backun International Clarinet Competition |
| Group Code: | BIC |
| | |
If you have any questions about applying for, or competing in, the competition please contact us using the email address below. The same email address can also be used for any questions regarding registration as an attendee of the event!
competition@backunmusical.com